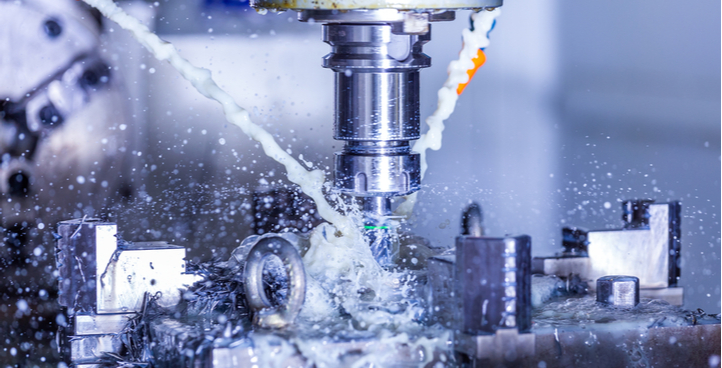 Medical Device Contract Manufacturer. The medical field is one where precision and quality are of paramount importance. Medical providers across the country need parts and materials that they know will be reliable and accurate. In some cases, they will need high volume orders, as certain products are single-use in order to combat infectious disease and keep high standards of cleanliness. Most importantly, they need these orders to be on time and within budget.
Roberson Tool is an experienced contract manufacturer that is proud to serve the medical sector across the United States. We provide all manner of machining, milling, and turning services and work with all sorts of materials. No job is too big or too small — we can handle any size production run. Our extensive prototyping capability will assist your business in future projects as well. With a central location, 20 years of experience, and a fully company-owned facility, Roberson Tool is the ideal source for your medical device contract manufacturing needs. Talk to a representative today online, or call us at 573-646-3996.
Why Contract Manufacturing?
The medical industry is one that requires many specialized parts and components, as well as many unique challenges. Variables like seasonal demand cycles, a need for high production numbers due to many parts being disposable, and high start-up costs mean that many medical firms face a dilemma when ordering parts or prototypes for new devices.
Working with an experienced medical device contract manufacturer allows businesses of any size to solve these problems and provides them with a cost-effective and high-quality solution. Some of the many benefits of medical device contract manufacturing are:
Savings – This is not just limited to money, either. Contracting with an outside medical device machining firm frees up space at your facility for other uses, as well as lowers labor costs.
Consistency – You need your medical device products to be built to exacting quality control standards. Roberson Tool is driven to providing the highest standard of reliability and consistency. We not only provide documentation and test information that proves our parts are made to the tightest tolerances, we can also work with your own quality management staff to ensure that your standards are being met as well.
Scalability – We know that demands and circumstances can change at a moment's notice. Today's specifications and product run may end up being a fraction of what you'll actually need. Contract manufacturing solves this by being able to change production numbers as quickly as you need them. You will not need to worry about purchasing new equipment or hiring new employees: Roberson Tool takes care of all your production needs.
Advanced equipment – Buying your own CNC machining equipment is a sizable expense, and there's no guarantee that it will still be on the cutting edge even a couple years from now. At Roberson Tool, we make regular upgrades to our equipment so you can always get products machined on the latest and most advanced CNC equipment available. Not only does this allow you to have access to top-quality machinery, it also improves the quality of your parts: newer CNC machine tools can build parts and prototypes to tighter tolerances than ever before.
Unlimited possibilities – Computerized, automated machining processes like CNC machining have completely changed the game in manufacturing. Now parts can be made in sizes, shapes, and from materials previously not thought possible. Our experienced team can work with you to create and improve your parts using the latest CNC machining technology.
CNC Machining For The Medical Sector
The medical industry in America is a large and complex group of interconnected firms that requires specialized attention when manufacturing parts. Many medical devices are designed for one use only, as that helps reduce the risk of infection. Many parts, like stents, catheters, and medical-grade screws or pins, are small and highly specialized–some no bigger than 50 microns in size. In addition, medical manufacturing requires extremely tight tolerances and accurate measurements–poor workmanship or lax quality control can quite literally be the difference between life and death.
CNC machining and manufacturing, then, is a perfect solution for the medical field. Since the entire CNC milling and turning process is computer-controlled, parts are made with high consistency and to exacting standards. Medical providers use CNC machined parts in many applications, including:
Orthotics
Medical implants (hip and shoulder replacements, ankle implants, etc.)
Complex internal and replacement parts for medical machinery such as ultrasounds, diagnostic monitoring equipment, and MRI/CT scanners
Surgical tools
Lighting equipment
Safety enclosures and mounting hardware for monitoring equipment
Roberson Tool – Your Preferred Medical Device Contract Manufacturer
In business for more than 20 years, Roberson Machine Company has helped many firms with their contract machining needs. We own our entire premises, building and lot. This means that while other machine shops have to regularly pay rent, we use that money instead to constantly update and improve our CNC machining equipment. Centrally located for quick delivery times and access to major markets, Roberson Tool can produce parts and tools, built to your exact standards, and in any quantity. We also specialize in prototyping and services like deburring, engraving, and welding that add exceptional value to your medical device contract manufacturing project.
Our experienced staff is ready to partner with you not just as a contract manufacturer, but for all your medical device machining needs. Talk to us by dialing 573-646-3996, by using our online contact form, or you can request a quote/.
---