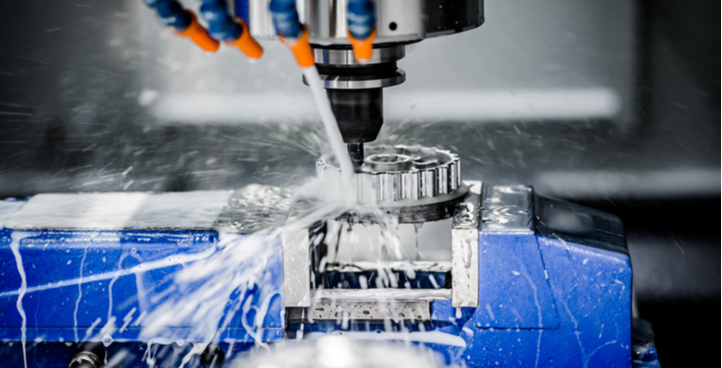 Multi Axis CNC ID | 3, 4, or 5 axis CNC
Multi axis machining services in ID. With ability to cut along a number of different axes, you now have the power to create custom machined parts that accurately meet your exact requirements and strict specifications. The multi axis CNC machining services at Roberson Machine Company can be utilized in many different applications, industries, and businesses across the U.S.
Whether you require an initial prototype or a full run of components that are identical from one to the next, we have the capacity to accurately meet your production targets on time and on budget. Tell us more about your multi axis CNC machining in ID project. Please contact us or call 573-646-3996.
Multi Axis CNC Machining Benefits
At Roberson Machine Company, we specialize in CNC machining, which stands for computer numerical control that simultaneously moves the cutting tool along different axes to create a desired end shape.
Put simply, more axes means more power. This type of enhanced machining capability allows for faster lead time and production turnaround with exceptional quality. It's an efficient and economical solution with many different benefits, like:
Time and cost savings
Better productivity
Greater accuracy and precision
Rapid cutting speeds
Less tool vibration
Excellent surface finish
Improved product quality
All industries benefit from the power of more axes. For instance, industries that need to create simple parts (such as consumer and commercial) can use 3 and 4 axis machining; meanwhile, those that require complicated designs in which precision is a matter of life and death (such as medical and aerospace) may use 5 axis CNC machines.
The capability to produce complicated designs is possibly the single largest benefit of multi-axis CNC machining. Being able to make parts using various throughputs, angles, and arcs that are highly difficult to form on regular CNC machines easily creates parts that combine both more complex designs and tighter tolerances. ID industries such as the automotive and aerospace sectors work with Roberson Tool for their multi-axis machining needs, as they can be confident that they will receive high-quality parts, made to tight tolerances, and built to last.
Learn more about all of our CNC machining services in ID. Contact us today to request your free quote.
---
5 Axis CNC Machine in ID
Traditional 3 axis machining moves sideways on the X-axis, vertical on the Y-axis, and back-and-forth on the Z-axis; on the other hand, with 5 axis machining, you can also get two additional axes on top of these: the table rotation (C-axis) and the tilting table (A-axis). The spindle head is in closer proximity to the workpiece, allowing for shorter and tighter cutting tool operation with less deflection and vibration. This, in turn, enhances surface finishing.
5-axis CNC machines may also be used in what is known as "3+2" mode. This is defined as when the two table axes are locked, securing the work piece or cutting tool into a single position. 3+2 mode allows parts that would under normal circumstances be constructed on a 3-axis CNC machine to be produced on equipment that does not need as much loading and unloading, downtime, or special fittings. It also allows parts that have unique features or holes on multiple faces to be manufactured faster and with more consistency.
By consolidating linear axes operations into one set-up, you can increase production accuracy and throughput while reducing costly work fixtures, overall waste, and cycle time. With all the different directions of work that can be achieved with 5-axis machines, you can perform everything from relatively simple parts to full specialty projects.
Contact us to see what 5 axis CNC in ID can do for you!
---
3 and 4 Axis CNC Milling Services in ID
We tackle the most demanding jobs using our 3 axis and 4 axis CNC high-precision machines. At Roberson Machine Company, we are committed to investing in ongoing industry training, highly-experienced machinists, and the latest technology.
Our quality management system not only allows us to deliver accurate products every time, but to also take a look at our processes and see where we can improve and cut costs. It is our mission to keep prices competitive without ever compromising on the quality of the end product.
---
Best 5 Axis CNC Machining Services in ID | Roberson Machine Company
As a leading provider of CNC milling services and all types of machining for more than two decades, we can consistently meet or exceed your machining expectations.
The experienced engineering staff at Roberson Tool is eager to tackle your ID multi-axis machining project. We own our entire premises, which allows us to take the money other engineering firms would need for rent and instead use those funds to regularly upgrade our machinery. Every member of our team puts quality before everything and we are driven to offer the best possible customer service. Our machine shop is also ideally located near major interstates, railway lines, and cargo airports, allowing for our ID clients to get high-quality parts on schedule, regardless of deadlines.
To tell us more about your project or to request a quote for multi axis CNC machining or CNC milling services in ID, contact Roberson Machine Company or call 573-646-3996.
---